Guide: Health Benefits Quarterly Checklist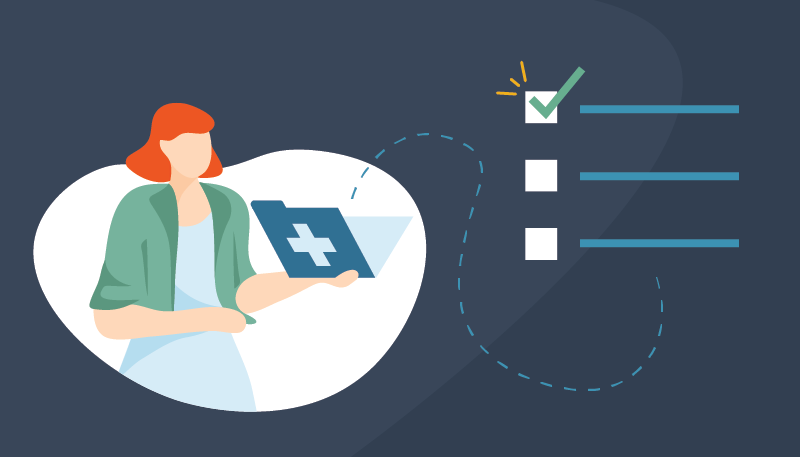 The weeks leading up to health benefits open enrollment can often feel like "crunch time" for research, decisions, and navigating the enrollment process. It doesn't have to feel that way, though, and there's no time like the present to consider how to make the process smoother the next time around, and help make the best decisions for your employees, your team, and the company's bottom line. This guide is designed to help spread out research and decisions throughout the year by checking off to-dos on a quarterly basis.
Quarter 1: Look back at the previous year's open enrollment to pinpoint areas of improvement for the coming year
Host a post-mortem on last year's open enrollment, asking yourself and your team questions such as:

What went well?
What didn't go well?
How much time did we spend on the process, and could anything have been outsourced?
What are the pros and cons of the benefits and plan options we ended up providing?

Determine what you can outsource and potential partners – such as Gravie – to help do so, from helping employees understand their benefits to staying compliant throughout the year, being able to access online reporting, and beyond
If you switched carriers, evaluate how disruptive that was to employees' experience
Run a report on employee benefits selections if they were given more than one option
Send out an employee survey asking for feedback on last year's open enrollment and their experience with their insurance provider so far
Set a budget for next year in regard to time spent on benefits administration and plan quarterly goals accordingly
Quarter 2: Do a deep dive on new benefits and offerings that are out there
Evaluate what new benefits are available in the market, from digital experiences to wellness programs to the vast number of voluntary benefits – and which insurance carriers are offering the most competitive packages.
Brush up your understanding on the various insurance options available – fully insured, self-insured, level-funded insurance, and ICHRA – and the pros and cons of each, using comparison tools such as this guide.
Send out another employee survey letting individuals vote on new options and express what's most important to them about their experience – from digital platforms that can help them avoid picking up the phone to claims support, health plan choice, lower deductibles, and more.
Start compiling a wish list of offerings to talk to a broker or consultant about and expand your network by talking to two or three different types of experts. At Gravie, for example, we're always happy to chat about specific needs and situations and offer our input.
Consider the demographics of your employee population and what emerging generations in the workforce might value.
Create a timeline for researching potential changes and deadlines for making decisions prior to your open enrollment period.
Review tax law changes and research potential effects on your business or team members.
Quarter 3: Narrow down your options and lock in decisions
Prepare questions for your broker or other partners; ask about things like:

A partner or carrier's Net Promoter Score and how their current customers rate their experience relative to industry averages
How your business can benefit from lower rates if the population is healthier than what community ratings would suggest
What abilities employers have to switch between solutions or plan options from year to year
What options your business has to set and stick to a health insurance budget, similar to salaries and 401k contributions and how that might impact employees
What year-round support is available for employers and employees – for example, all our plans come with Gravie Care, a concierge customer service for employees to help them navigate questions, bills, etc. that come up throughout the year
What communications are distributed throughout the year to engage employees or keep employers informed
If employees have support during the onboard process and how much involvement will be required by employers

Draft the budget for health and other benefits
Meet with people who have creative solutions to offer, such as Gravie's defined contribution models or level-funded approaches that bypass community ratings
Narrow the options
Compare prices and make decisions
Start preparing your open enrollment timeline and communications, if not being led or facilitated by your partner
Share benefits updates and open enrollment timeline with team, if not being led or facilitated by your partner
Quarter 4: Finalize the details and launch open enrollment
Finalize the details of your benefits options
Finalize open enrollment communications pieces
Begin open enrollment!
Want more expert advice and helpful resources? Want to connect directly with an expert to learn how Gravie may help you improve the way you offer benefits and provide better, more personalized coverage to your employees? Get in touch at Gravie.com.